Sunless tanning give you the option to experience a UV- Free tan while still achieving a beautiful, streak free natural looking glow. We have more than one option to help you achieve your sunless tanning goal.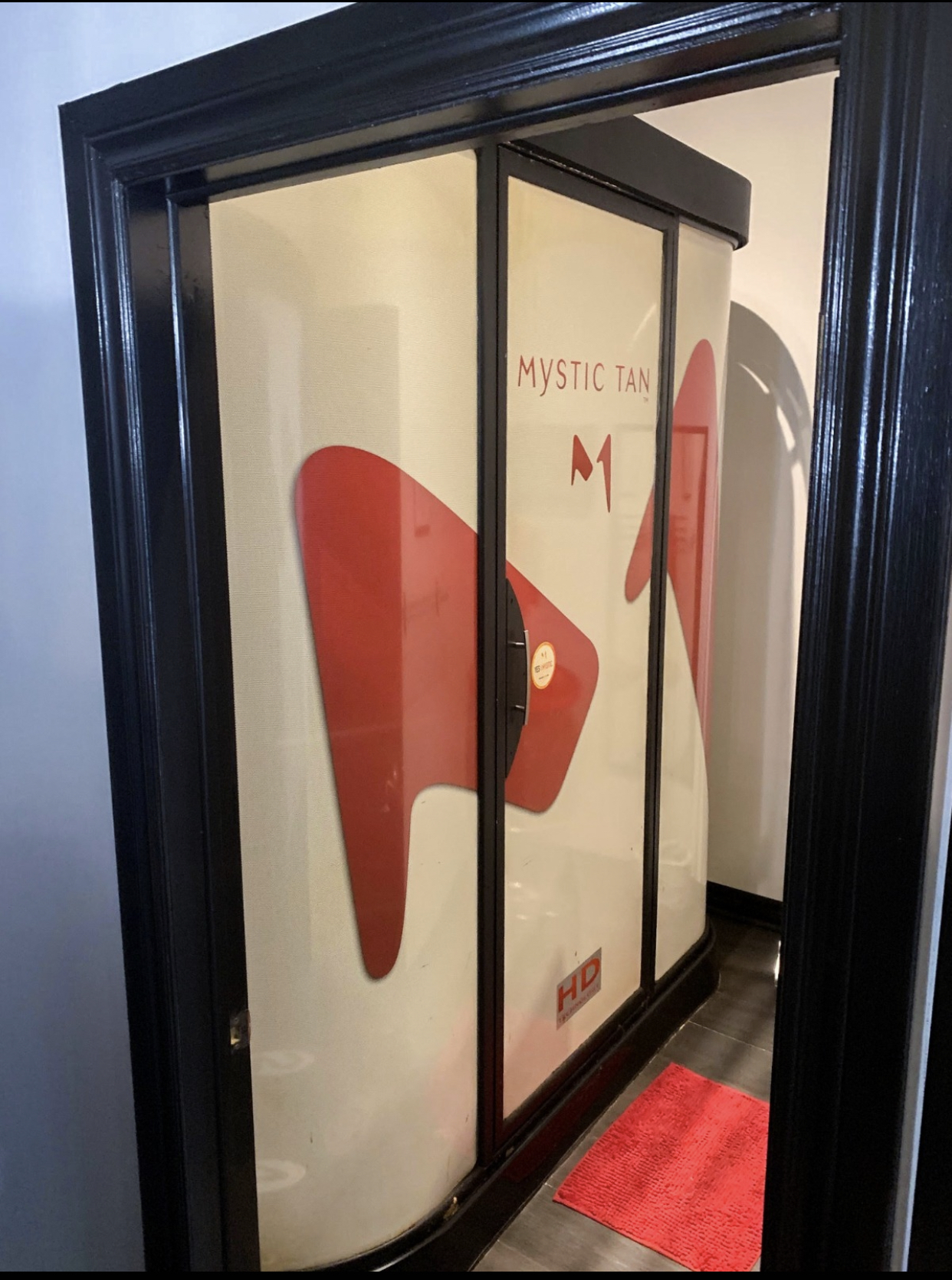 In just a few minutes you will achieve an even, full-body tan from our own private, warm automated in salon spray tanning booth. With the Mystic tan being #1 in sunless tanning option you can be confident that mystic tan will give you glow you desire.
When choosing the mystic tan you have a few different options. You have two shades to choose from.
1) Medium Bronze
2) Dark Bronzer
You also have options of scent boosters, and bronzing boosters to make your tan that much darker. Speak with your tanning consultant to determine which options best suit you.
Steps to take Before Coming for a Spray Tan:
1. Shower
2. Shave
3. Exfoliate
4. NO MOISTURIZER unless it is specifically formulated for sunless tanning (i.eoil free)
5. Avoid deodorant, makeup or anything that can create a barrier between for absorption.
6. Wear DARK, LOOSE fitting clothing. Any nail polish is better then no nail polish to avoid discoloration on your nails.